Allied Motion's brush and brushless motors and electronics are designed into robotic devices in a broad spectrum of applications from surgical robots to IED disposal robots to automated material handling robots.
Allied Corporate Overview
Electric Steering & Traction Solutions
DARPA's annual "Urban Challenge" vehicle race spurs autonomous vehicle technology development.
Drive-by-wire technology, such as used in the Novanta concept car shown here, replaces the heavy, cumbersome power-hungry traditional mechanical and hydraulic components with accurate, efficient electro-mechanical control systems.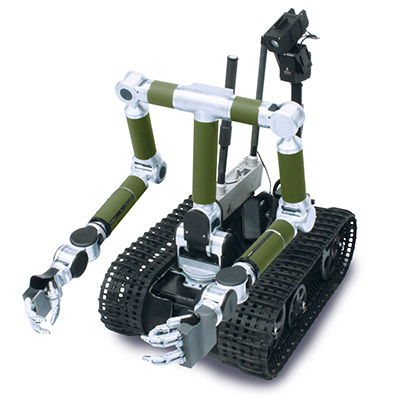 Shown here mounted on the Talon mobile base is a dual-arm robotic manipulator system that is capable of lifting 110 lb (50 kg) and handling a myriad of field missions with human-like handling abilities.
One of the most successful tools available for modern precision farming is the GPS-based steering system.
Advanced surface-mount (SMT) and through-hole component placement in the electronics assembly industry requires servo motor and drive systems with exceptional dynamic performance in order to achieve high throughput of up to nearly 100,000 CPH.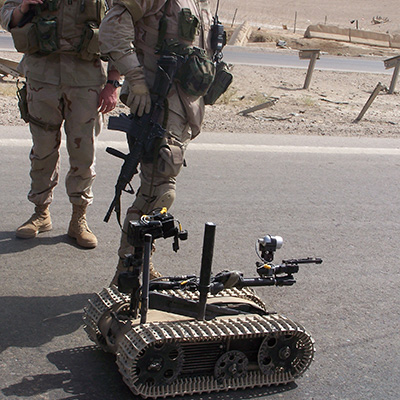 Improvised Explosive Device (IED) disposal robots perform a critical role on today's battlefield. These robots need to be extremely rugged and reliable yet lightweight and easy to maintain in the field.
Material movement in factories and warehouses is becoming easier and safer with the advent of robotic material handling carts.
The Mid-Range Munition (MRM) is a precision guided munition fired from a tank. The MRM will autonomously attack battlefield targets with pinpoint accuracy at beyond line-of-sight ranges of 8+ km (5+ miles).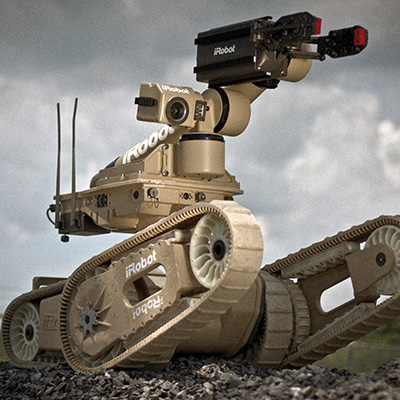 Accommodating multiple heavy payload types, and able to perform multiple mission types (explosive ordnance disposal, route clearing, reconnaissance, and more), the Warrior robot rapidly negotiates rough terrain and even climbs stairs while handling payloads up to 68 kg.
The U.S. Postal Service processes over a billion packages a year, and virtually every one is sorted and sent on its way using Allied Motion motors and gear motors.
Optical Critical Dimension (OCD) spectroscopy is a key technology used for optical metrology and process control in semiconductor manufacturing.
Robot-assisted surgery dates from the 1980's, but tremendous strides in the technology of surgical robots have been made in the past decade with the introduction of new and better surgical robot systems.